Today's book of poetry:
As One Fire Consumes Another.
John Sibley Williams. Orison Books. Asheville, North Carolina. 2019.
The 2018 ORISON POETRY PRIZE
Hello to all you poetry fans, thanks for turning in. The last couple of weeks have seen nothing but things we haven't seen before.
Today's book of poetry and all of our staff send all of our love and best wishes to those countless health care workers and essential workers and the police and the firemen and firewomen too. Thank you. That person behind a mask at the hospital, the grocery store, the bank, that's what heroes look like.
As such today's blog is dedicated to Sally Riley and Connie White and Birgit Jackson, not only essential workers but essential sisters.
Now to poetry. Today's book of poetry has been down the John Sibley Williams path before. Today's book of poetry looked at his book, Disinheritance (Apprentice House Press) back in November of 2016 and you can see that here:
Beyond excellent if memory serves, Disinheritance was one of the best books of poetry Today's book of poetry has had the pleasure of writing about, full stop. And As One Fire Consumes Another is more of the same, excellence.
As One Fire Consumes Another is Williams forth book of poetry and the man has it down. Almost every poem in this collection has been previously published in a magazine or journal that we other poets would all be tickled to appear in. Reading John Sibley Williams is a bit shocking because he never drops the ball, no matter how hard the poem hits. Today's book of poetry surveyed our office for today's poetry selections because we simply couldn't decide on our own. Like picking out diamonds from diamonds. Today's book of poetry was helpless, every poem in As One Fire Consumes Another is essential stuff. John Sibley Williams is one of the very best poets of his generation.
Small Treasons
Somewhere, a body moves across
another without harm, as if taking a
knife to the sky, & we can answer
when a child asks where the world
goes when our eyes close.
Somewhere, we are sorry; I assume
for our silences. Bones ache & char
& must burn, somewhere. Even our
ghosts have left us. There must be a
place where hands aren't cages &
cages aren't gestures well-
intentioned but failing. Where we
love with more than body & hurt &
know when we have hurt. Some-
where, a less flammable history,
at least where the sparks fly upward
before falling back to ash.
💥💥💥💥💥💥💥
Today's book of poetry needs to apologize to both our readers and to John Sibley Williams. All of these poems appear in As One Fire Consumes Another with perfect margins on both sides of the text. As our head tech Milo is in quarantine in another country and Thomas, our new intern, is in quarantine just up the street Today's book of poetry is helpless. Of course I blame others who can't defend defend themselves, I certainly wouldn't admit to my own faults. Hopefully we'll be back to a full staff soon.
As One Fire Consumes Another is filled with poems that sound so familiar as to be memory or even nightmare, it is like these poems belong to the memories of ghosts we don't know yet. These poems catalogue an often grim horizon of rape, lynching, war, death and so on. So how then does the reader leave As One Fire Consumes Another with any modicum of hope? Today's book of poetry suggests that it is because of the heartwork visible in a John Sibley Williams poem. The voice in these poems is a voice we all recognize, a voice that even as it scorches the earth leaves us hope. How can that be?
Today's book of poetry has been sitting on As One Fire Consumes Another for a couple of weeks while watching the world unfurl, slow down, grind to an almost stop. Today's book of poetry knew we'd need a poetry monster to get our ball rolling again. John Sibley Williams is that poetry beast. This cat only knows full burn.
Us & Them
Not that the alloy filament sparking
iron wires needs us to call this light.
Even in our absence, shadows flee,
& when the switch lowers, return to
us undiminished. Not that the dead
won't still be here in the morning if
we dress their wounds & declare the
world healed. It's not that anything
really heals. Not that torture works
or fails. Even if they drown upside
down in a small bucket of water in
white room lit by a single swaying
bulb, our questions keep coming.
💥💥💥💥💥💥💥
If you have a book club you should read As One Fire Consumes Another. If you teach poetry you're going to need copies of As One Fire Consumes Another. If you love poetry as Today's book of poetry knows you must, this is the next poet you need to read.
There is no let up in these poems. Williams never takes his foot off of the gas. This morning Today's book of poetry was listening to Steel Pulse and Bob Marley and the Wailers too, their sound swallowing you until you think you are singing the song. Williams does the same thing. As you read these poems his voice becomes a familiar, a haunting echo of how you have seen the world turning towards the flame.
Three Ways to Feign Suicide
The neon interrupting night calls us.
Behind the only convenience store in
this town built on convenience,
safety, hall monitors, & bright white
fences, we exhaust our bodies. Un-
labeled pills, vodka, screwing what-
ever recognizes itself in the swollen
whiteness of our eyes. It's not the
dying, not how, but the uncertain
whenness. That we may all be loved
like good little sons, but not equally.
※
There are a thousand ways to say it,
but we'll take touching ourselves or
each other over the world will never
be more than the world any day. As
we sketch schools in dust with our
heels, call our dead older brothers
teacher, burn our returned letters to
god. As we love like unconquered
trees, like hay in horseless fields. As
we yell fire in crowded fires, press
twigs to our temples to mean bang.
※
It's not the glue holding broken toys
together but that anyone bothered. It
is no bother, sparrow, hurling stones
at you when our candles burn longer
than our hands can hold them. Each
day is the day the earth ends, & then
there's always tomorrow. Morning
needles through night to find us no
closer or farther from ourselves; all
our kicked-out-of-heavenness gone.
What I think I mean to say is, we're
just animal enough to stay.
💥💥💥💥💥💥💥💥
Today's book of poetry needs to take this opportunity to thank poetry fan and all-round excellent citizen and pal, David St. Scrimshaw, for sending us a poetry care package courtesy of Black Squirrel Books. The kindness of others never fails to reminds us here at Today's book of poetry that hope is everywhere.
Heartbreak and then hope, it's a good combination. John Sibley Williams works so close to that line it is a frightening spiral, before you know it the excitement overcomes fear and then you don't want it to stop. Today's book of poetry gives a sincere and very deep bow in John Sibley Williams direction, we are privileged to see As One Fire Consumes Another.
Stay at home poetry bums and read more poetry, repeat the process.
As One Fire Consumes Another is a good poetry book to start this process with. It really doesn't get any better than this.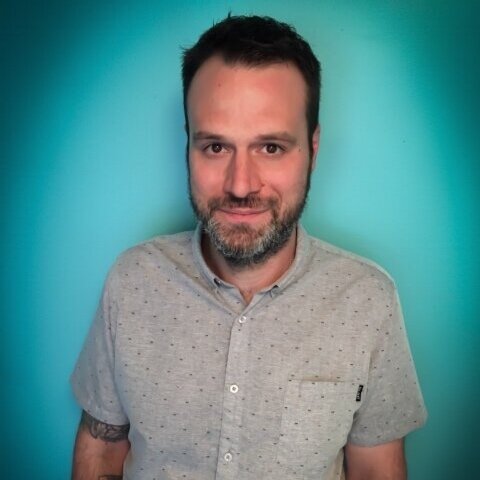 John Sibley Williams
ABOUT THE POET
John Sibley Williams is the author of
As One Fire Consumes Another
(Orison Poetry Prize, 2019),
Skin Memory
(Backwaters Prize, University of Nebraska Press, 2019),
Summon
(JuxtaProse Chapbook Prize, 2019),
Disinheritance
, and
Controlled Hallucinations
. He has also served as editor of two Northwest poetry anthologies, Alive at the Center (Ooligan Press, 2013) and Motionless from the Iron Bridge (barebones books, 2013). A nineteen-time Pushcart nominee, John is the winner of numerous awards, including the Laux/Millar Prize, Wabash Prize, Philip Booth Award, Janet B. McCabe Poetry Prize, American Literary Review Poetry Contest, Phyllis Smart-Young Prize, The 46er Prize, Nancy D. Hargrove Editors' Prize, Confrontation Poetry Prize, and Vallum Award for Poetry. He serves as editor of The Inflectionist Review and works as a freelance poetry editor, writing coach, and literary agent. Previous publishing credits include: Yale Review, Midwest Quarterly, Southern Review, Colorado Review, Sycamore Review, Prairie Schooner, Massachusetts Review, Poet Lore, Saranac Review, Atlanta Review, TriQuarterly, Columbia Poetry Review, Mid-American Review, Poetry Northwest, Third Coast, and various anthologies.
John holds an MFA in Creative Writing from Rivier University and an MA in Book Publishing from Portland State University. He teaches poetry for Literary Arts as part of their Writers in the Schools program and works as a poetry editor and mentor for
The Poetry Barn
and
WriteByNight
. He lives in Portland, Oregon with his partner and boisterous twin toddlers, Kaiya and Gabriel.
BLURBS
This is an important book from a major talent. Williams is an honest witness of a nation's foibles, a writer who has the chops to see and name the worst in us and then divine it into something humane and beautiful to read.
—The Oregonian

John Sibley Williams confronts the violent side of American history and its effect on our notions of self, fatherhood, and citizenship. […] The poems, which veer from elegiac to declarative to prayerlike, drill down into the beliefs and fears that underpin this violence.
—Poets & Writers Magazine

One of the most original books of poetry I have read in decades.
—Sean Thomas Dougherty

His poetry sets the normative uses of poetic language alight and burns away our safe skin of lyric expectation and contextual surety. Do not expect to read these poems and be unchallenged, unchanged.
–Rusty Morrison

As One Fire Consumes Another transcends beyond the boundaries of family and history and country, beyond the body's tragedies, the "silenced bones of others." These poems rise as invocation, as testimonial to life's unfiltered beauty, violence, and faith, to the "light . . . already in us."
–Vandana Khanna

As One Fire Consumes Another is a rare creation full of song and seethe […] It is a book of radiance and ruin that manages to be benevolent while breathing fire.
–Simone Muench

If America's collective conscience is at war, the wounds and battle scars are in full display in John Sibley Williams' arresting book.
–Rigoberto González

These poems live in brilliant little cages that Williams has built for them, the language itself held to the fire. This collection grieves. It flames.
–Chelsea Dingman

Full of passion and heart, this book is always digging through the rubble towards life.
–Tyree Daye
DecemberMag Vol. 26.2 Launch Event - John Sibley Williams- Poetry Reading
Video: December Magazine
812
DISCLAIMERS
Poems cited here are assumed to be under copyright by the poet and/or publisher. They are shown here for publicity and review purposes. For any
other kind of re-use of these poems, please contact the listed publishers for permission.
We here at TBOP are technically deficient and rely on our bashful Milo to fix everything. We received notice from Google that we were using "cookies"
and that for our readers in Europe there had to be notification of the use of those "cookies. Please be aware that TBOP may employ the use of some "cookies" (whatever they are) and you should take that into consideration.